We opened a gift shop here at City Seafood! With our own clothing line!! Called Krab Kothin! Call us if you would like to order any of our products!!! (239)695-4700 ask for Candice!
Women's tank tops, Men's & Women's t-shirt, boxer shorts, children's t-shirts. Gator heads all sizes, Gator jaw bone knifes, Gator teeth necklaces, stone crab jewelry and so much more!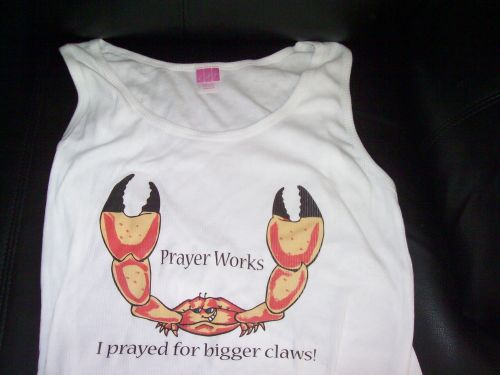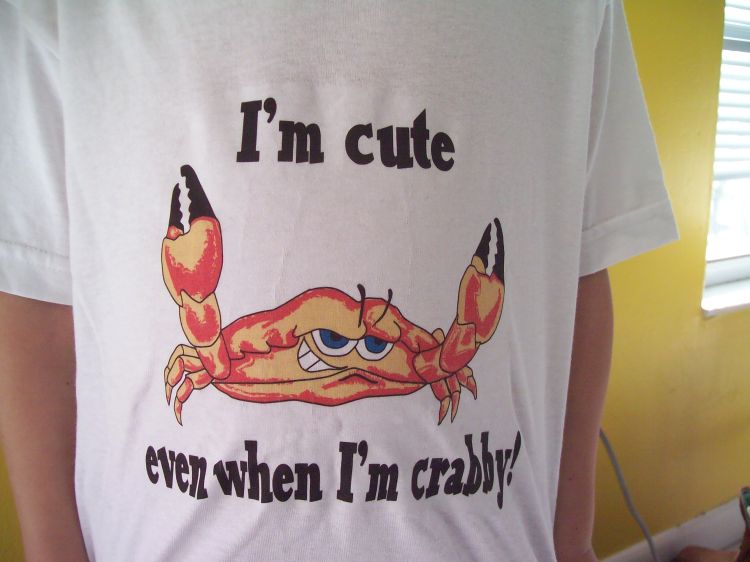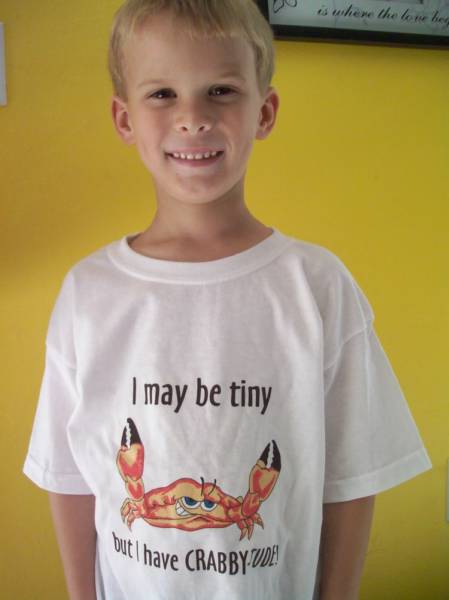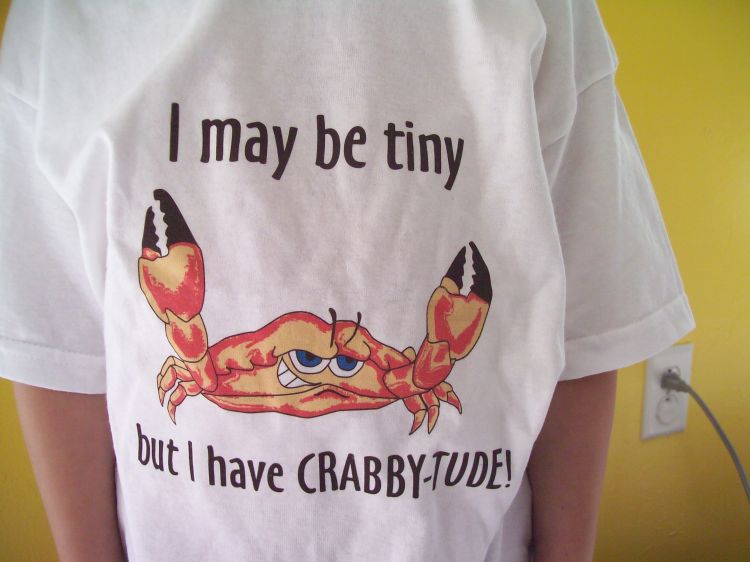 Kids T-shirt:
"I may be tiny but I have crabby-tude!"
Sizes: 2T, 3T, 4T, 5/6, & 7
Color: Red, white, green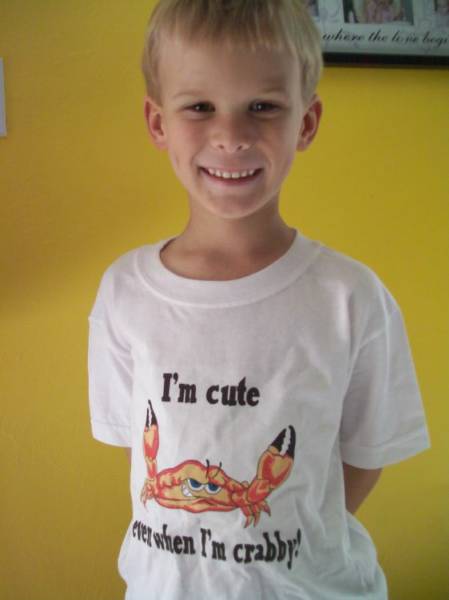 Kids T-shirt:
"I'm cute even when I'm crabby!"
Sizes:2T, 3T, 4T, 5/6, & 7
Colors: gold, pink, blue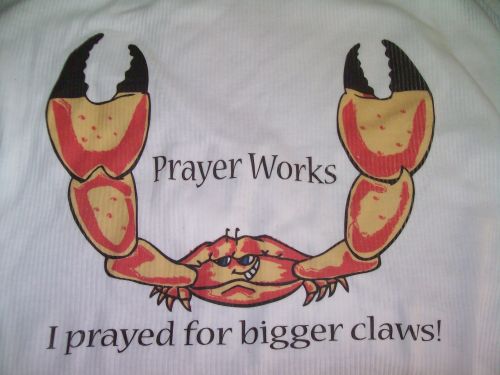 Women's tank:
"Prayer Works
I prayed for bigger claws!"
Sizes: S, M, L, XL, 2XL
Colors: white, black, charcoal, lite pink, rasberry, and turquise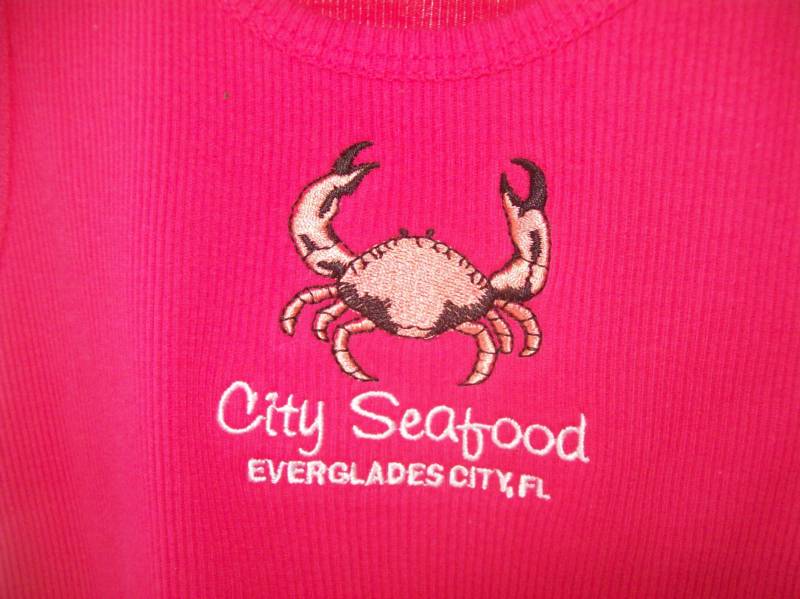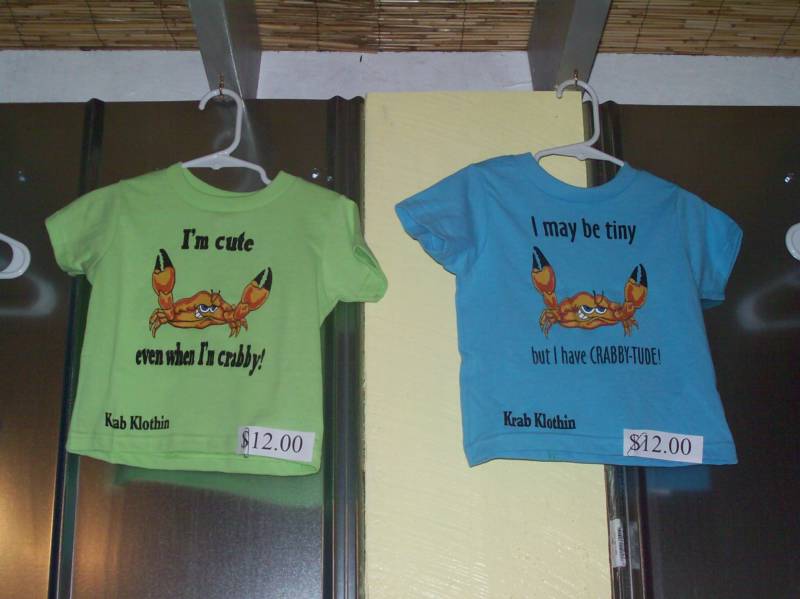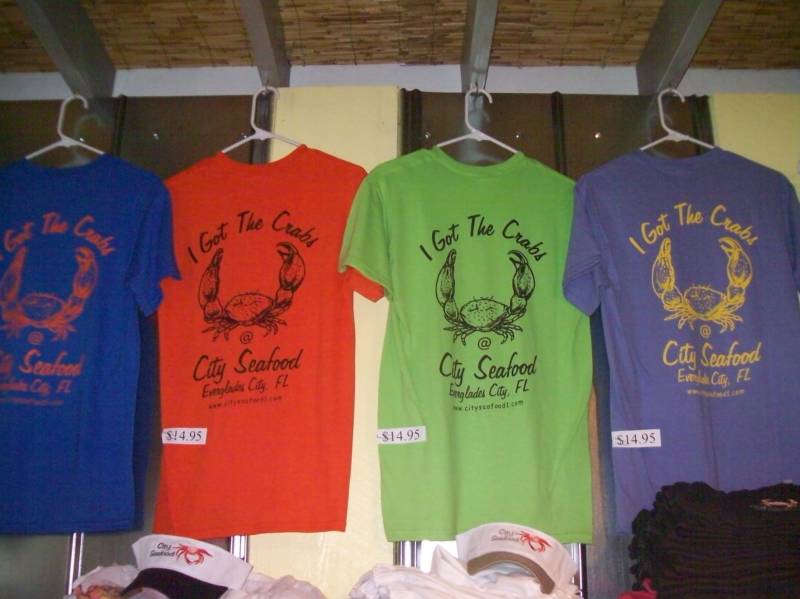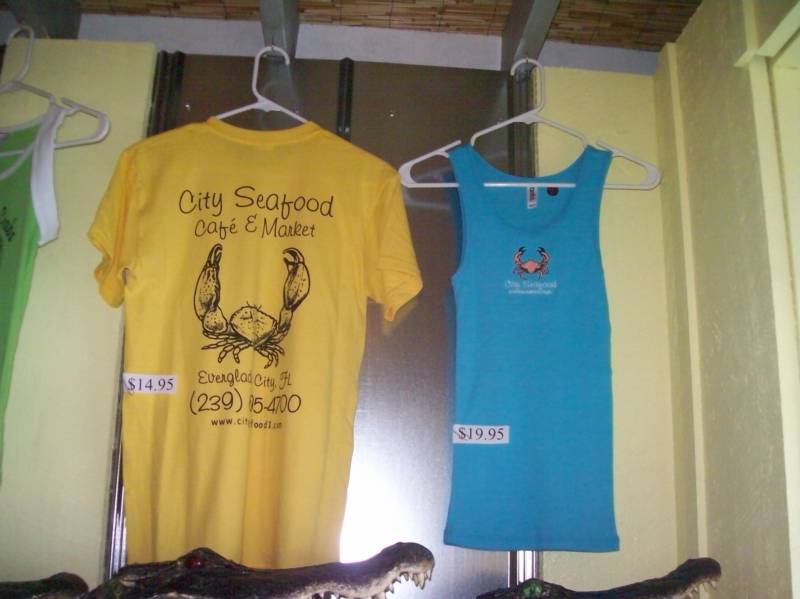 City Seafood Crab tank-tops
Colors: Black, Hot pink, turquise
Sizes: S,M,L,XL, 2XL
City Seafood Tshirt:
"Cafe & Market"
Sizes: S, M, L, XL, 2XL
Colors: Yellow, blue, red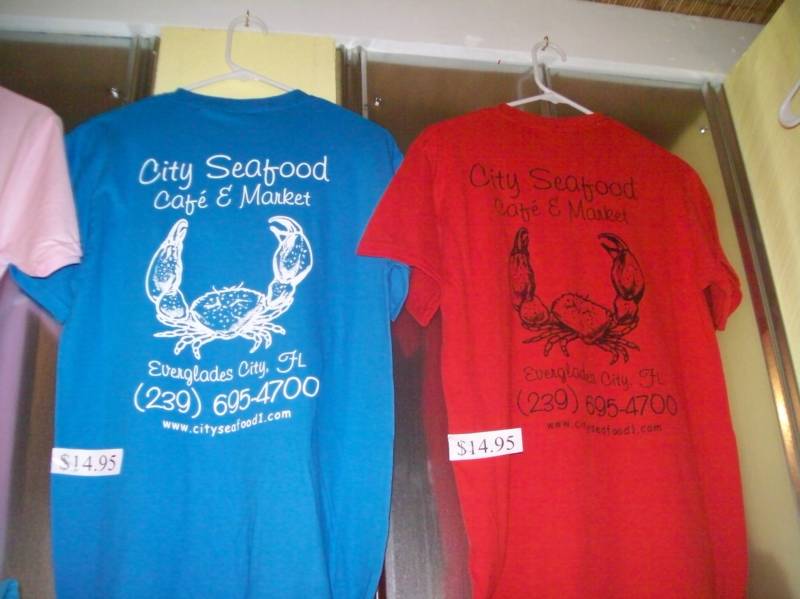 "I got the Crabs"
@ City Seafood T-shirt
Colors:Blue, orange, lime green, lite purple
Sizes:S,M,L,XL,2XL
City Seafood Hats
also available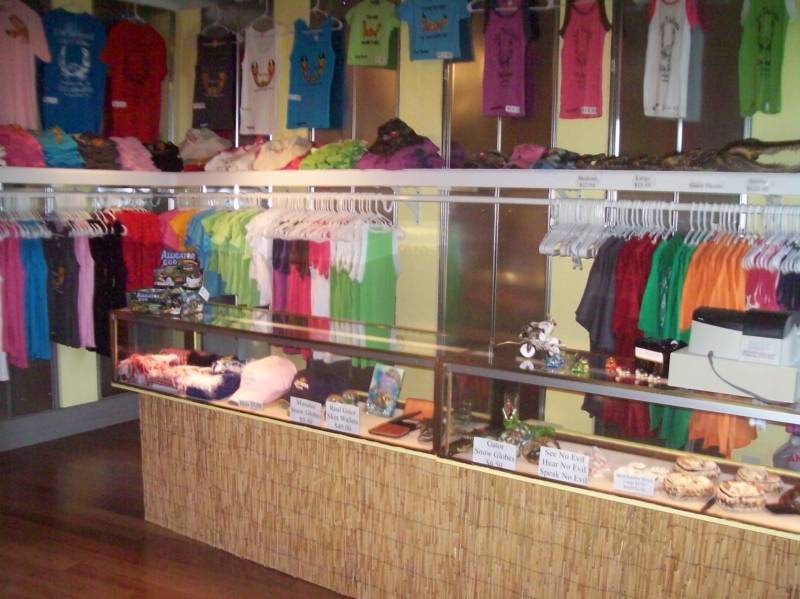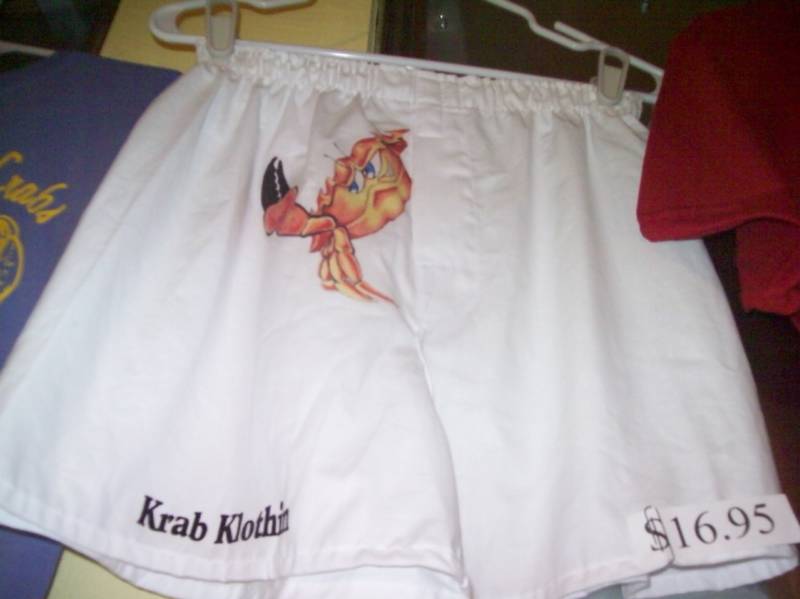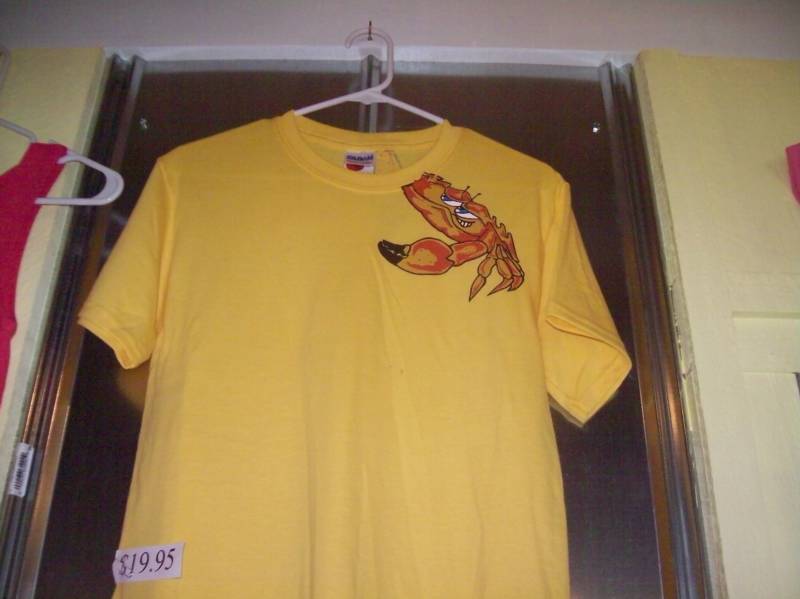 Crab crawling T-shirt & Boxers
Boxers: Only white Sizes:S,M,L,XL
T-shirt: S,M,L,XL, 2XL colors:yellow, lite pink, lite blue, kiwi, purple, grey.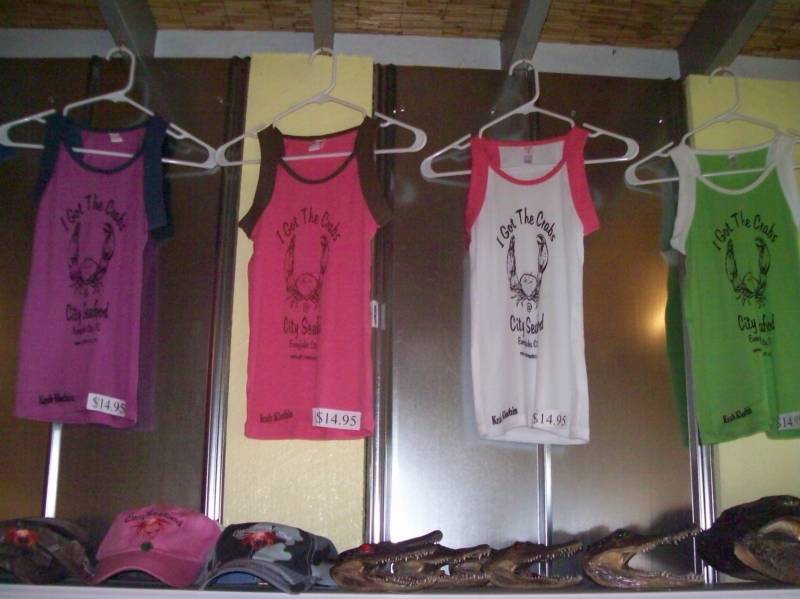 "I got the crabs" Women's Tank top
Colors:Pink/brown, pink/white, purple/lavender, lime green/white
Sizes:S,M,L,XL
Gator Heads also sold. All sizes!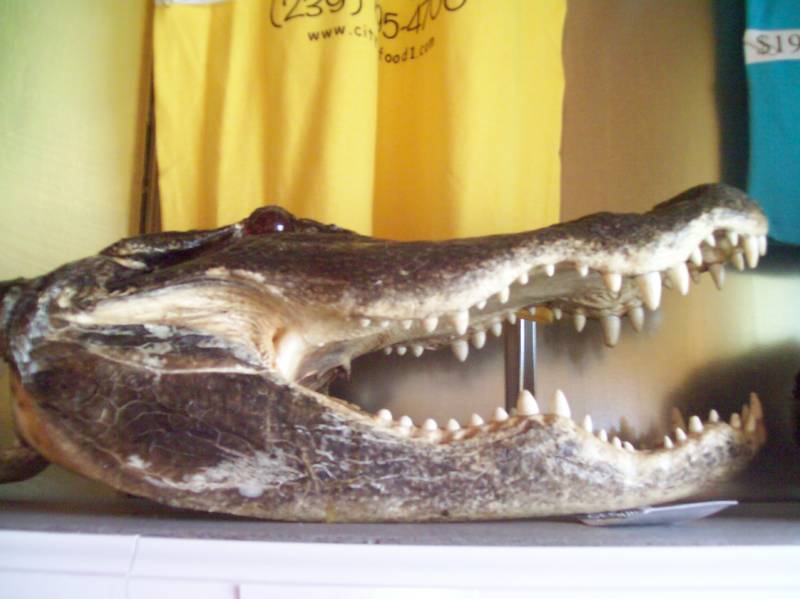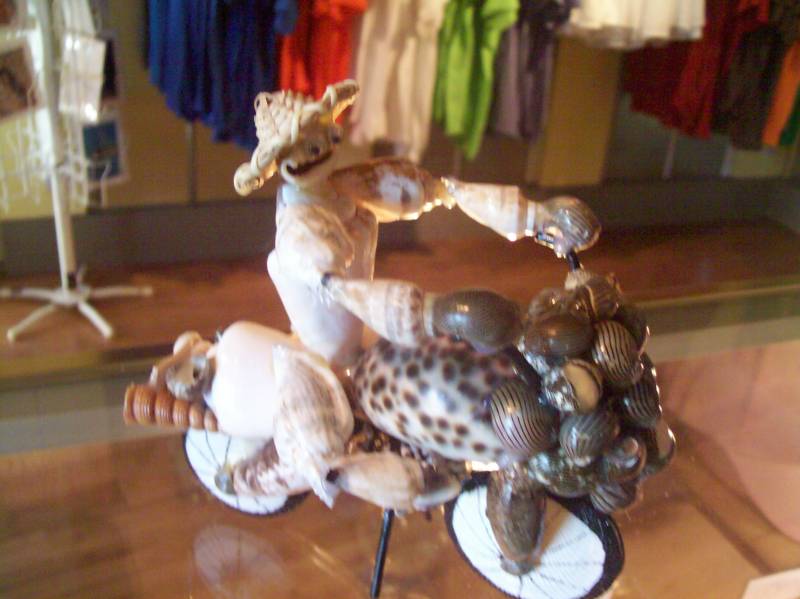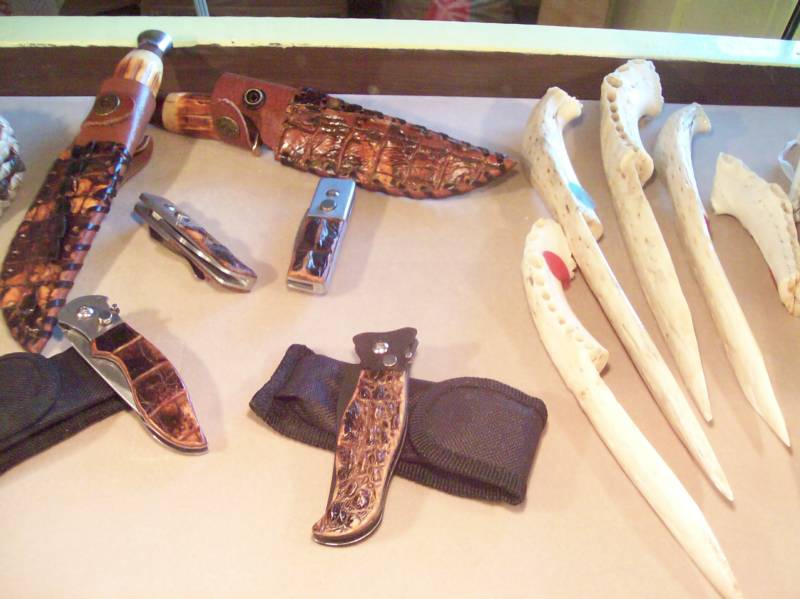 Gator Jawbone knifes, gator skin cases, Shell creations, Shell Jewelry Boxes & so much more for the kids!